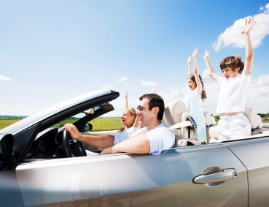 Welcome on the Internet web-sites of RAI-Internacional, s.r.o. The car has become a necessity for many of you when driving for business or pleasure. We offer effective services to our clients – long-term/short-term car rental –  Audi, Opel, Škoda, VW and other. During your travels across Slovakia and Europe we offer comfort and safety. Our staff is available 24 hours a day, 365 days a year. Simple and transparent contracts with clearly specified rules. RAI Internacional guarantees individual and quality approach to the client as well as comprehensive services.


Have you had an unlikely event or have you been involved in an accident, not caused by you? RAI-INTERNATIONAL company provides secures complete legal services and provides you a replacement car. 

Make your relatives happy, motivate your employees. Use our offer and buy a gift voucher of RAI-INTERNATIONAL company. Rent a car from our fleet for your relatives, business partners with dicount up to 20%. An exclusive made certificate will be delivered to use by the owner for a fixed period.